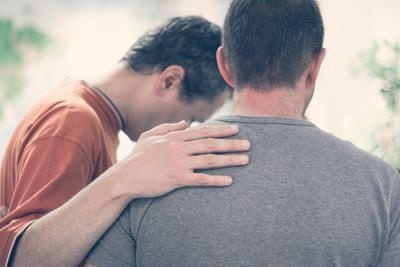 Men Multiplying Men
Real Simple: God made men to lead, love and serve their families, the church and their world. When Jesus said, "Make Disciples" (Matt. 28), and the Apostle Paul said, "Act Like Men" (1 Cor. 16:13), it seems pretty straightforward that men should be doing these things at every level of influence we have.
As men at River Community Church, we have a purpose to encourage one another to embrace our God-given roles and make a difference by "Multiplying God's Kingdom One Heart at A Time", man-to-man, brother-to-brother, in our families, church and communities, all for the Glory of God! We invite men to grow with us in this purpose.
Men's Events
Want More Men's Ministry Info?